The creative brief I was given stated that we needed to showcase what episerver offers the client and update the look and feel of the website so it is a little lighter which would also help us showcase our design capability. It was a quick deadline so I only had a day and half to work on two templates with their mobile versions. I was in charge of putting together the design and was working with our VP of design for any feedback and direction. I had the existing site as a reference and a set of wireframes that provided some guidance as to what episerver can do.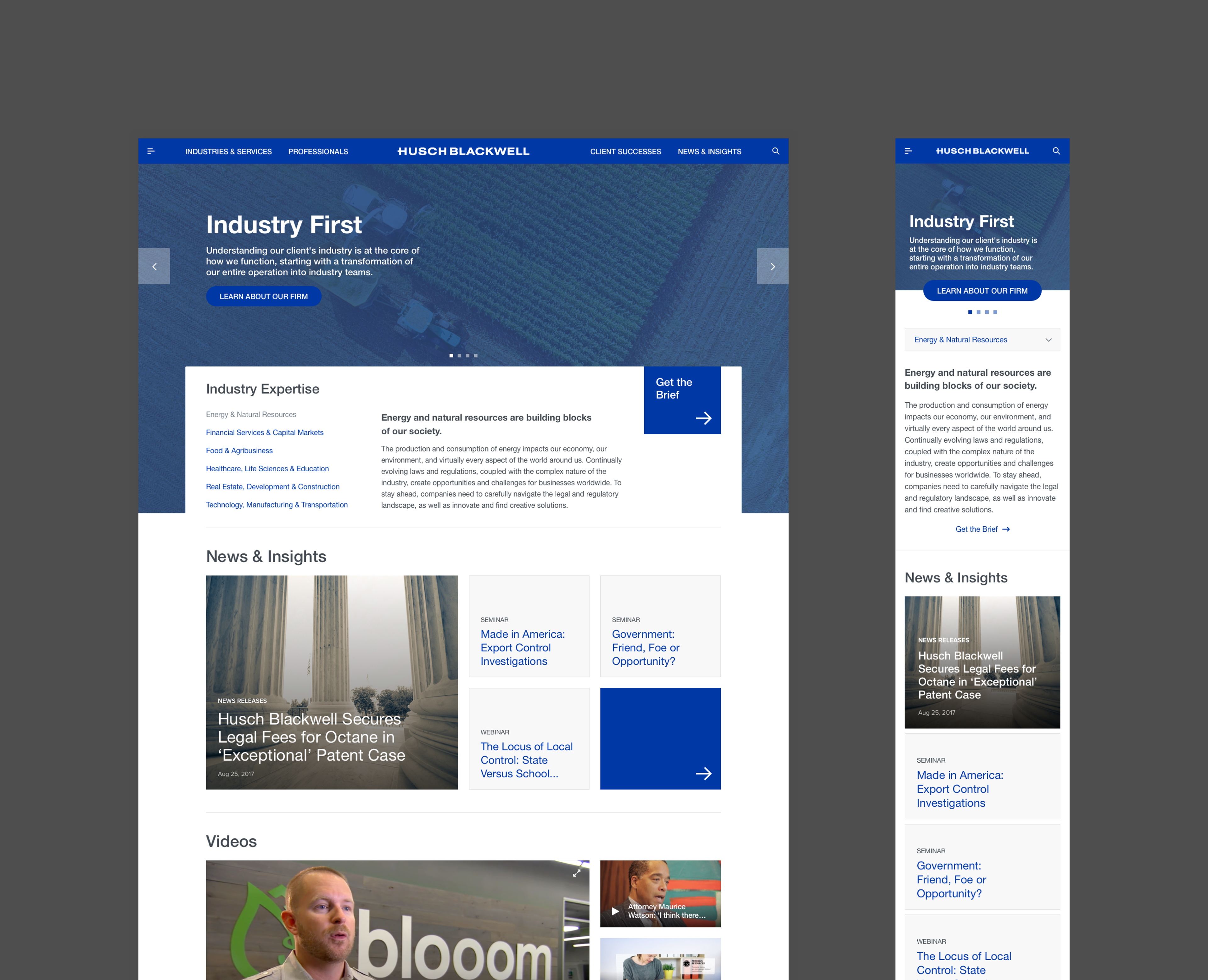 I started working on this by doing some research and spending some time browsing their existing site and taking a look at their social media channels to see how they address their clients. Once I felt I had an idea of who they are, I started sketching out some ideas that I had.
After a couple rounds of sketching, I had a pretty good idea of what to start working on. The next step was to take my rough sketch and start working on visual comps. I spent some time gathering inspiration and got started in Sketch (the design tool, not to be confused with paper sketching) where I explored a few different directions. Once the layout was done there, I reached out for some feedback.